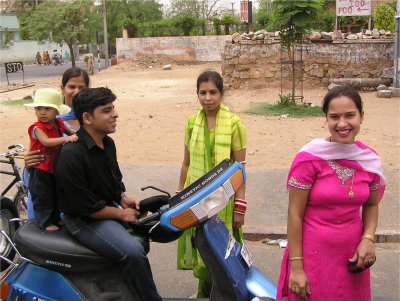 The best part of the trip were the people of India. Proud of themselves, friendly to a fault, and eager to show off their country.

When we were there, India had just finished electing the Congress Party back to power and were quick to point out the strength of their democracy. Over 1 billion people in India with a wider variety of ethnic groups, religions, and races than anywhere else in the world and they had just completed a peaceful reordering of the political structure.

The secular Congress would take over from the Hindu Nationalist Party as we toured India. Indians would tell you that China needs a dictatorship to control the same number of people. With all the talk in the Middle East about one religious group or another, they had just elected a party committed to secularism whose Prime Minister was a Sikh. The Hindu Nationist Party committed to a Hindu nation went peacefully out of power. There is certainly extensive poverty and discrimination in India, but Indians wanted to tell us that they were working on it and would solve it.